Welcome To GoneWooWoo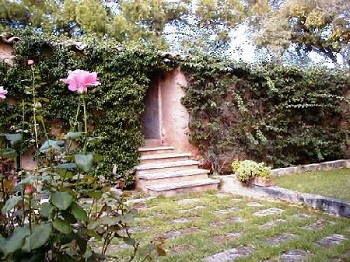 There is a place in consciousness, far beyond the tangible black and white absolutes of the world we know; a vast expanse of beauty, comfort and healing. Once you have caught even a glimpse of this place, things begin to make sense; the purpose of which, to this point, have tended to elude you. The more you allow yourself to live in this state of consciousness, the greater your sense of harmony with everybody and everything around you, the more creative you become, the more joy becomes a real experience for you and the more of yourself you have to give. Giving becomes irresistible. To be in this place only requires a shift in perspective. There are tools and exercises that can help you make that shift into a state of attunement with Life. It is my goal to offer these tools to you along with the encouragement you need to keep going. Old patterns die hard.
If you know in your heart that there is more to life than you have yet experienced, come on this journey with me. We won't be donning white robes and chanting on street corners (at least I don't think so). We'll just walk a while together, via this blog, and maybe have some laughs in the process. Whether you're a seasoned energy worker or a newbie, just peeking through the door, bring your gifts and your open hearts and let us see what treasures await.
Nancy Rathlou
Hi. I'm so glad that you've come to meet me and take a look at Woo Woo.
I was born and raised in Toronto, with time out (for bad behaviour) in Guelph. Having a heightened awareness of the world around me came naturally. Taking responsibility for that awareness?… not so much! But, with a lot of work, a fair amount of late-night soul searching and a respectable amount of luck, I found my path and along the way, have been gifted with so many wonderful teachers, some of whom I even liked!  As is so often the case, I seem to have stumbled upon this path and continue to marvel at the fact that the road just kind of led me HERE, with no plan, no  map, nor any inkling of where I was heading. From bucking the hard facts of life in a country commune, to chanting in the sacred halls of Assisi , to walking my dog along the streets of suburbia, my path continues to unfold.
Currently, I have a small practice sharing energy with some very beautiful women who's individual journeys had them bump into me. Ah, paths converging! (How many things have to unfold in the universe for our paths to cross with the people who hold a special place in our lives?  But that's a question for another day!)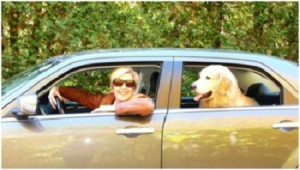 My energy training and experience were based in Attunement and this is the main technique that I employ in my practice.
I am married to one of the world's best known teachers of the Attunement Process, which is a wonder in itself, and we, along with our Golden Retriever Blue,  make our home in a suburb just north of Toronto.
I'm not a teacher and most assuredly not a preacher. I only know what I know and truly value this opportunity to share these gifts with you.  Life is beautiful. We are beautiful. Thanks for dropping in.