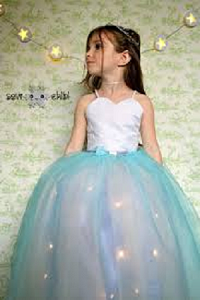 A good friend of mine is currently participating in a course that deals with money. More specifically, this course is offering a spiritual perspective into our relationship with money. As I have said before, once you open yourself to your spiritual path, no area of your life is left untouched. So pick an area, any area! Whatever you learn and apply there will, of course, filter into all that you do.
One of the first things presented to my friend, through this course, was this; you have to change your money story. So if you are in the habit of saying "I can't afford that", maybe you want to change your message to, "I choose not to spend my money on that, right now". That's a whole other message to the universe, right? There is no sense of lack in that second statement. And here's what I mean about that spill-over into other areas of your life. Forget about the money for a minute and consider the energy of the story…
I had a girlfriend, many, many, many years ago. We lost touch while we were still mid-teens and have both had big lives since then. Somehow, her name and face popped up on Facebook and in a moment of joyful spontaneity, I sent out a friend request. After all, it's just a simple tap of a button. That was a couple of weeks ago and there has been no response. But here's the funny part. My only memories (ergo my only stories) of her are from when we were both wild kids… naughty, crazy and, well…teenagers! But it's no wonder she hasn't responded to my friend request. Why would she? The energy around my story, as it pertains to her, is not all love and welcome. It's, hey you wild child, why'd you do THAT? I have to laugh. That's no different from the money story or any other story… the message goes out and has effect. I love it! Clarity of intention… I cannot feel snubbed by my long, lost friend. The onus is on me. Nor do I need to fear my financial future. The onus is on me. Isn't that cool? Just one more example (or two) of the personal power we can tap into through clarity of intention. And further proof that the universe really does listen to us and respond in kind.
It seems every day presents a new opportunity to make a choice…victim of circumstance or master of my life? Conscious of the fact or not, we do write our own story. How about this one? Once upon a time, there was a beautiful princess…
You'll Also Enjoy these Articles:
Your Energetic Presence
We Are Energetic Beings
* We value and appreciate your comments. Please note that your comment will not appear immediately as it requires an administrative review (for spam control).