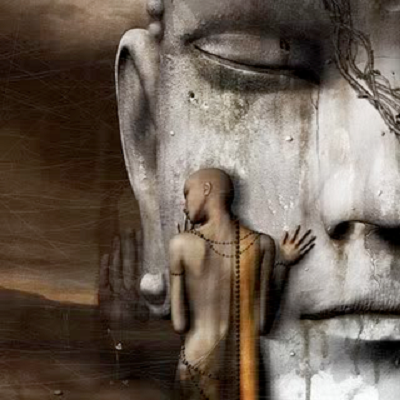 I seem to be hearing the word empathy a lot these days, usually like this; "I'm very empathic so being with people is very hard for me." "I can't be around sick people." Dare I say, it's almost on trend? So, I am here to tell you that empathy is a gift, not a curse. For starters, let's note the difference between sympathy and empathy.
Sympathy: I'm so sorry you are hurting
Empathy: I feel your pain! (literally)
Empathy is a wonderful quality to have. It is an ever-present reminder that we are all connected. It gives us amazing insight into another's experience and gives us optimum circumstances to help somebody else.
Empathy, Understanding Your Gift
It may seem like a curse because we didn't ask for this gift, we don't want it and we have to WORK, (ick!) if we want to be happy with it. Why can't we just be normal, like everyone else? Well, sweetheart, that is just an illusion. Where did we ever get the idea that there was a place called normal? There isn't, though many cling to the fantasy.
So really, to say you can't be around certain people because you are empathic is a lot like saying you can't be around poor people because you're rich! But I know, I know; what to do? If you've never been given any direction with this, you can feel very much like a leaf on the wind, being tossed thither and yon. It can be really awful.
May I suggest the very first step in being at peace with your empathic nature is to be thankful for it? Laugh in the face of confusion and say, Oh that's my gift! Go out and play with it. Take mental notes. Get to know how to read what your gift is telling you. And on days when it really isn't fun, (in fact is an overwhelming drag), learn how to protect yourself. Whenever you feel under the weight of your perceptions (that's what it is), envision warm, white light creating a shield, right over your solar plexus. Nothing can penetrate that shield. Relax in the knowledge of that protection and focus on everything that is right and good in your world. You see, the more you attune yourself to that, the less room there is for the more uncomfortable pieces to land.
It's just a little tip for those of you who are at loose ends with this thing called Empathy, a tip from one who was once crushed by the weight of her own perceptions and came out on top. Happy to help!
Enjoy these Related Articles:
* We value and appreciate your comments. Please note that your comment will not appear immediately as it requires an administrative review (for spam control).