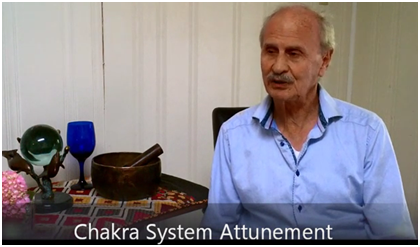 Here is another installment of an Energy Session, specifically Attunement, with Paul. This one focuses on the chakra system. I am thankful for his generosity in sharing his years of experience and his humble encouragement to take this information, go forth and make it your own. Enjoy!

Check Out Paul's other Attunement Videos:
* We value and appreciate your comments. Please note that your comment will not appear immediately as it requires an administrative review (for spam control).