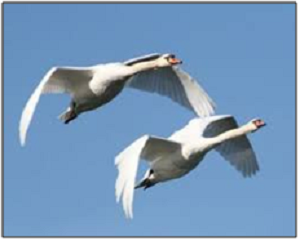 We planned a trip to Montreal, specifically a girl's time away; noshing on croissants and bagels, shopping in Old Montreal, a fancy, dress-up dinner at an upscale restaurant. Not to mention Montreal on the heels of Leonard Cohen's passing. There was something kind of romantic and poetic about the whole thing.
Then, why, on the morning before our planned departure from Toronto, did I get a massive headache; rare but not unheard of? What the heck? A headache that rendered me useless and sent me to bed. So we bumped our trip ahead one day. There was no urgency. We could wait. The next day, feeling more myself again, I fuelled up the car and spiffied her up for guests, packed my bags, cleaned and siliconed my boots. I was set!
So, why on the morning of that planned departure, did my husband have serious tummy issues that needed me to stay put? Why indeed?
Well, I really didn't need to puzzle over that one for long. Despite my enthusiasm over the trip; I was not intended to go. Obviously, the universe wanted me to stay put and I may never know why. Of course what fun would there be in not trying to figure it out? Did I get the headache to delay the trip, so I'd be here for my husband? Perhaps. Did my husband get sick because I did stay and cooked something that might have set him off? Hmmm. Or might it be something much bigger; maybe there was a nasty accident in store, if we took my car, or it might have been about that particular configuration of people.
The thing is, I KNOW there was a reason and I appreciate being held back from that trip. I appreciate that Life will work it's magic for us. So no Montreal for me… this time. Am I upset? Not in the least. I am grateful. I am blessed.
Enjoy these related articles:
* We value and appreciate your comments. Please note that your comment will not appear immediately as it requires an administrative review (for spam control).