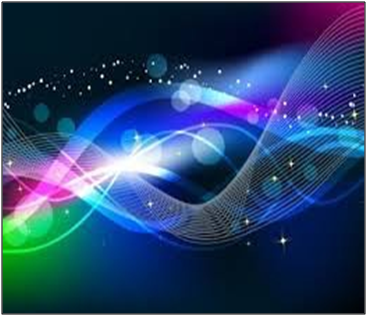 What does Spiritual Guidance mean to you? I know that some people have a spiritual guide; an invisible being that points them in a certain direction. Others might think of spiritual guidance as receiving advice from a spiritual mentor, a wiser friend, perhaps. I have thought of Spiritual Guidance in both these ways. But something new is happening and I am so excited I can barely find the words!
Spiritual Guidance & Spiritual Healing
I have been sharing attunement with others, for many years. No question, skill, sensitivity and perception evolve with practice and openness. It is in my few short months of sharing attunement, at our local hospice, that I'm experiencing a new leap in perception that is all about Spiritual Guidance.
One aspect of this experience is the utter confidence I feel, in straying from protocol technique and going where I am guided… to  a certain organ, chakra or joint. I cannot begin to explain the feeling that washes through me when I hit the mark. But there is no question as to when I've hit it.
Spiritual Guidance & Attunement
The other aspect of this new experience relates to Spiritual Guidance, as in mentor/wise friend. See, I had this mentor, many years ago. He was already well travelled on the road of spiritual healing before I had the slightest interest (consciously). But, interested or not, a door was opened in me, my soul was moved and my life path, altered. Our connection definitely played a role in that. I have not seen this man for about 30 years. Life took us in different directions, not to mention personalities, dumb behaviour and misunderstandings! But I've just noticed recently, as my hands hover over a hospice client's chakras, this guy is there! He is there in consciousness, in his purest expression, minus personality and all the other trappings. Get it? Spiritual Guidance!
Technically, he is not in my life. He lives on the other side of the world, so not ascended, in the sense of having departed this world. From the beginning, we connected on a spiritual plane. The base of our connection was/is spiritual. Now I am seeing the immensity of such a connection. Though we haven't spoken in all these years (and a good chance we never will), we are working together, where our spirits have led us… a place beyond space and time, the place where spirit dwells.  That, for me, is a whole new take on Spiritual Guidance and one I felt worth sharing.
As for my friend, I'm guessing he knows.
Also Enjoy these Posts:
* We value and appreciate your comments. Please note that your comment will not appear immediately as it requires an administrative review (for spam control).