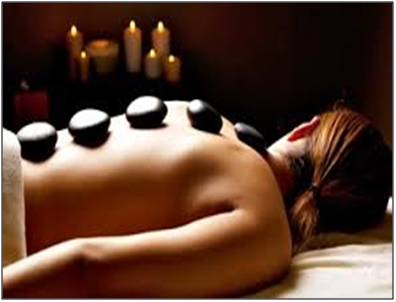 I share Attunements at a local hospice, a couple of mornings a week. I don't know that I've ever felt more on target, than when I'm there. Right place, right time… it's a feeling like no other, solid and sure, that says, "yup, right on track, baby". What an absolute privilege to participate, with another person, at this stage of their journey. On those occasions when somebody has to cancel, leaving a vacancy at my table, one of the staff members happily fills in. And, man, are they hungry!
Well, of course they are! They are working the front lines, assisting people with a lot of important needs. You can't do that on an empty tank, not without crashing and burning. That goes for anybody in the caregiving field. Wait… that goes for anybody, period! Spiritual Nutrition is every bit as essential as a well balanced diet. It's not a luxury, saved for the fortunate few and putting it on the back burner, until there's time, shouldn't even be up for debate. In the act of recognizing and honouring our own brave and brilliant spirit, we keep it strong and effective. We keep growing. Without that, we deplete and fade and are of little value to anybody. Shoot the martyr!
Spiritual Nutrition 101
What makes you happy? A walk in the woods? That's Spiritual Nutrition. How about a glass of wine and a good gab session, with a trusted friend? Spiritual Nutrition. Read books that expand your thinking. Hey, how about a massage? Or an ENERGY SESSION for yourself! Time out for meditation…. an excellent source of nutrition! Listen to Deva Premal, Ashana or Jai Uttal. Close your eyes and let your spirit fly to faraway places, on the wings of this beautiful music. That's a spiritual banquet!
Taking care of your body is a responsibility, simply because you have one. Taking care of your spiritual needs is also a responsibility. Frivolous indulgence or being mindful? Tired and dull or joyful and giving?  Drained or energized? You decide.
We need to be plugged-in to the source of power that allows us to assist others. We are not the power, but a part of it and trusted conduits. Trusted. Wanna hear your soul sigh? Offer it a daily serving of Spiritual Nutrition.
Music from my Attunement Playlist:
Moola Mantra ( parts 1 & 2)………Deva Premal………… Into the Light
Om Ram Ram …………………………Deva Premal …………Embrace
Breath of Love ………………………… Suzanne Teng ……  Enchanted Wind
Soulmerge ………………………………… Ashana …………… Jewels of Silence
Nataraja ………………………Jai Uttal & Ben Leinbach……Music for Yoga and Other Joys
Lokah Samasta ……………………… Mukti ………………… Light of the Sun
Temple of Silence ……………………Deuter …………………Garden of the Gods
Enjoy these related articles:
* We value and appreciate your comments. Please note that your comment will not appear immediately as it requires an administrative review (for spam control).