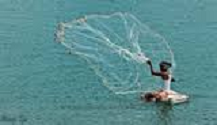 WooWoo's Back
"Help, I've fallen and I can't get up!" Remember that old ad? Oh we sure had some laughs around that one! Strong and healthy us! Well, who's laughing now? Last week, gripped by a vicious back spasm, I crashed on my bed and  COULDN'T GET UP!… not for days. There I was, out in the boonies, hundreds of miles from home and away from my own country. I thought of that stupid ad and I thought of  Fellini's "Freaks" … the amazing human torso! Rolling from side to side on the bed, dazed and confused, trying to figure out how to get up, crawling to the bathroom, eyes focused on the nubby carpet digging into my knees was beyond humiliating, it was humbling.
I was humbled by the care extended by others, by the lengths people will go to help. From my own husband to people I had never met, love and grace were ever present. More than one person asked me "what are you learning from this experience?" My answer: "my back can really, really hurt!" What I already know is that all things are for a reason and we may not always be privy to that reason. I was plucked from my well planned and rehearsed path and dropped into the arms of others. I wasn't shiny or positive or reaching out to others… nope.  I was grey and insular and quite unattractive. But they were there… angels of mercy; some with the magic touch to take away the pain, some with food, some with laughter. My friend Donna, had six seasons of AbFab!
It's not what I learned so much as what was reaffirmed; life is beautiful.
As human beings, we are all vulnerable. As spiritual beings we are all connected. We can use that connection like a net to lift each other up, protect and support one another, as did a large and impressive team for me. Thank you all. I am humbled.
You'll also Enjoy these Articles:
* We value and appreciate your comments. Please note that your comment will not appear immediately as it requires an administrative review (for spam control).