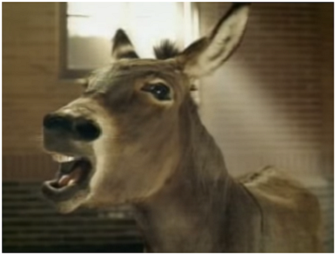 Hey, my friends, this little piece was just too darned cute to pass up. But let's be very clear… I am not selling beer! There are no financial arrangements with the Budweiser company. But come on! I know it's going to make you smile:) Enjoy.
I dare you not to smile at this.

Sometimes you've just got to enjoy the simple beauty that's right in front of you. No deep thinking required, no introspection, no pontification … just pure joy. That's what our animals bring..for free…no strings attached. Go on, have a grin.
* We value and appreciate your comments. Please note that your comment will not appear immediately as it requires an administrative review (for spam control).