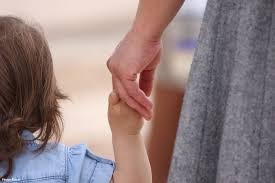 Bill, up the street, lost his mother, yesterday. He is heartbroken. My old friend Hal just buried his mom and Ben Stiller said goodbye to Anne Meara, his much loved mother, a few days ago. When we hear such news, our minds go one of two ways. If we've already lost our mothers, we immediately think of them and remember our own loss. Or, if our moms are still physically present in our lives, we simply can't imagine them gone. In the natural order of things (or so we hope and pray), children do out-live their parents.
It doesn't matter if we are great friends with our moms or bitter rivals. They provided the vessels through which our little bodies came  into this world. If that's all they did, it is the ultimate. Most also protected us from harm, taught us right from wrong, held us when we cried, fed us, bathed us, and gave us clean beds. A friend, who also recently lost her mom, referred to her as both" friend and hero". Wow. Through our moms, we knew love and selflessness. Hard truth; there is a life span for these physical bodies. Some are brutally short, while others are remarkably long, but all, eventually, take their leave. And where does that leave us?
Mother Love is All Around Us
I'll share with you, something my old friend and mentor, Fred, told me. See, somewhere in my mid-twenties, I thought I ought to have a baby. This was not a maternal drive. It's just that all my friends were having them and I thought I should too. I didn't even have a partner, at the time.
Fred said, "you don't have to have a baby to be a mother"
I say, "Huh?"
And he clarified, "The world is starving for 'mother-love', for that loving, nurturing, all-encompassing spirit. You can offer that, right now, to everyone you meet. You can bring that spirit of comfort through, to your friends, to older people, to the girl ringing up your groceries, to the kids playing in the street. IT IS AN ENERGY and the world needs that spirit."
I heard him loud and clear. There I began the shift from NEEDING mother-love to BEING mother-love. And my mom? Her spirit shines eternal.
See "The Spirit Within"
* We value and appreciate your comments. Please note that your comment will not appear immediately as it requires an administrative review (for spam control).