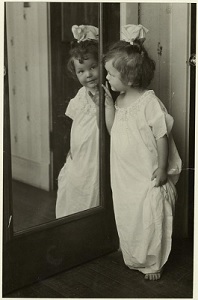 Ah, learning to trust yourself… what a journey! We screw up. We all do. So what? That doesn't mean we can't trust ourselves and our perceptions. It just means we need to apply ourselves, a little more earnestly. And I just love, love, love those moments of validation!
Like when you decide to skip a class and then "coincidentally", that very class is cancelled. Or you send a letter, aware of possible unfavorable repercussions, only to find that your message turned things around for somebody, in a very positive way. You didn't even know they needed a boost! How did you make somebody's day? You trusted yourself!
Trust – Intention plus Action
Second guessing is fatal. Well, that might be a bit extreme. But it does cause you to miss opportunities and it does set up a pattern. One of my friends is just discovering the reality of energy. She's is starting to feel it with her hands. Sometimes, she's not sure if she's really feeling it or just imagining and I say, it doesn't matter. If it feels right, if your heart's desire is to perceive these subtle energies, you will. Even if it is imagination, keep going. Eventually, it will be real, you WILL KNOW it and, I'm willing to bet, it will feel a lot like you "imagined".
This same friend passed on a little gem she had recently gleaned: "miracles are the result of intention plus action." I like that.
I've said it before and I'll say it again, there is only one person you need to trust in this world and that is yourself. Maybe you have a bit to prove, before you can fully trust yourself. That's okay. Be gentle, be kind and encouraging with yourself. You will be amazed at what an extremely reliable source you are! When you are secure in that, in your own perceptions, intentions and actions, you are free. Exhilarating!!
You'll also Enjoy these Related Articles:
* We value and appreciate your comments. Please note that your comment will not appear immediately as it requires an administrative review (for spam control).