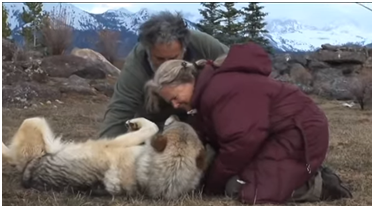 This is what our energy is for… helping one another. You can't fool a wolf (or a dog or a child), they know… they see right through to the heart. And for arguments sake, lets say this energy healing stuff is all a bunch for hooey. The wolf still responds to the true intention of these people. He is safe in their presence and can relax completely. What happens when we relax completely? We begin to heal ourselves!
This is a beautiful demonstration of energy healing.
Enjoy these related articles:
* We value and appreciate your comments. Please note that your comment will not appear immediately as it requires an administrative review (for spam control).